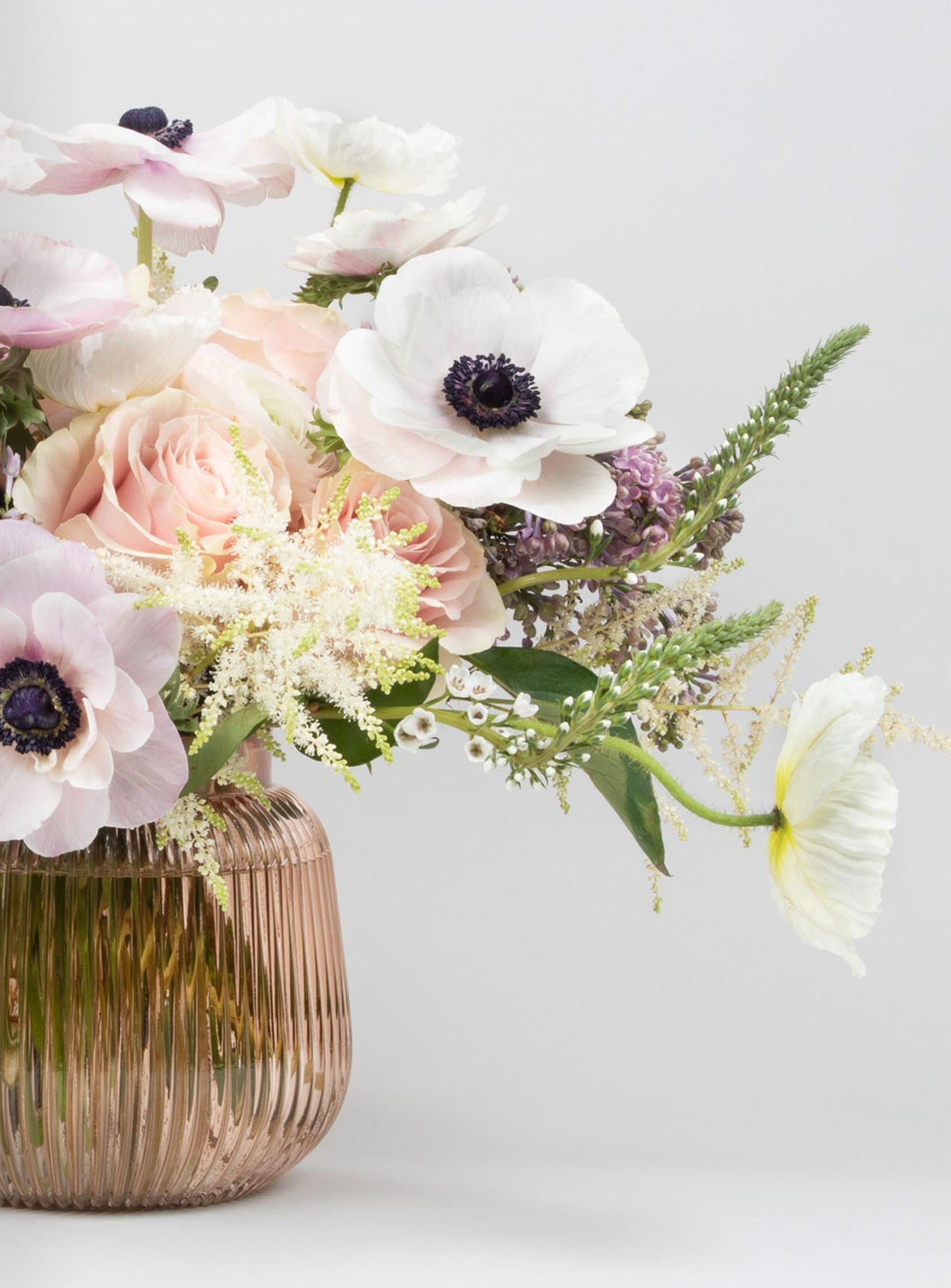 Designer's Choice
Our designers have extensive experience in the industry and create beautiful color stories and textures in their designs. Designer's choice allows your floral artist to be creative and use the best of the season to build your arrangement from scratch.
Shipping
All online arrangements are available for delivery within the Dallas 635 Loop. For delivery outside this area, please call us at 214.559.3432 for a custom quote.
Disclaimer
Your final order may differ from the arrangement as pictured. We only work with flowers that are seasonally available, therefore colors and flowers may vary. These photos are meant to convey style and feel. If you don't see exactly what you are looking for, please call us at 214.559.3432 or come by today to discuss a custom order or to find out what we have in store for you!